Older Aston Martin Vehicle Parts Ramblewood, NJ, Best Car Dealership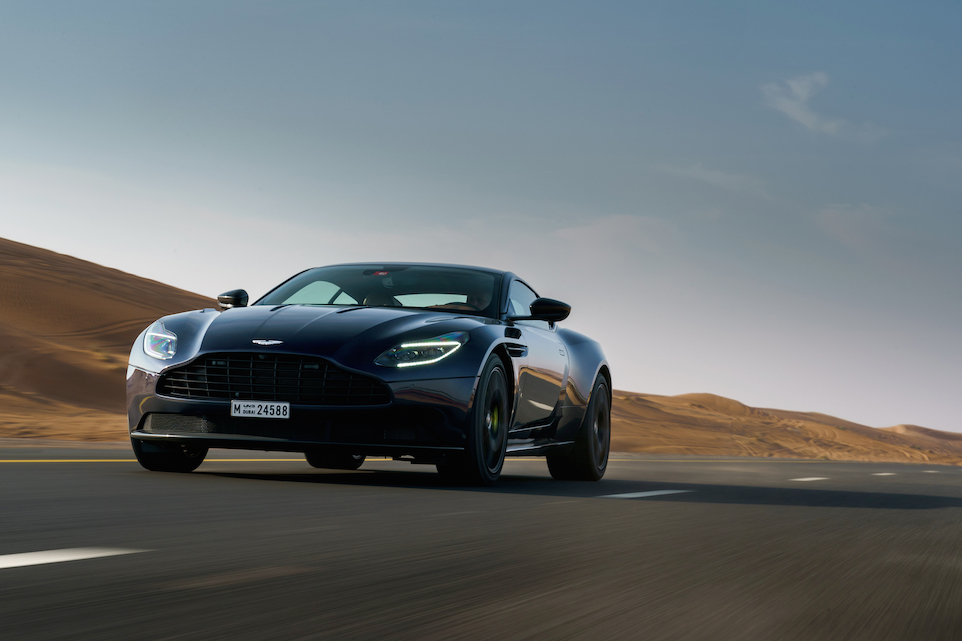 The Right Team for Your Older Aston Martin
If you happen to have an older model from Aston Martin and you need to replace a part because it's become worn out over time, you need to find the right place to receive the part you need. Thankfully, the team at FC Kerbeck & Sons can help you order the part you need and install that part in your vehicle. With their assistance, you're going to be able to enjoy the quality and the drive of your Aston Martin when you get your parts from this team.
The Online Form is a Great Place to Start
Ordering older Aston Martin vehicle parts is pretty easy. The website for FC Kerbeck & Sons offers you an order form to choose the model and the part that you need for your vehicle. Using this form will ensure you receive certified Aston Martin parts that can be installed on your vehicle. Once the part arrives, if you want this team to install it for you, take the drive from Ramblewood, NJ to let this expert service team replace the part for your vehicle.
Why Should You Trust FC Kerbeck & Sons?
The service team at FC Kerbeck & Sons is the only authorized service department for Aston Martin in New Jersey. This allows the team to offer you an exclusive experience and the expertise you need to make sure you can have the service you're looking for. The technicians at this dealership have attended extensive training using the equipment needed to make sure your Aston Martin vehicle can be repaired the right way. These factory-trained technicians have a singular focus which is to make sure your Aston Martin will continue to drive the way it did when it was new.
More than Just Parts
Just because you have an older Aston Martin vehicle to drive, doesn't mean you only need to turn to FC Kerbeck & Sons for the parts you need for the car. This service department team can also perform all of the maintenance that you need for your vehicle. With their assistance, you're going to be able to enjoy the drive on the roads near Ramblewood, NJ for many years. You've taken good care of your older Aston Martin vehicle and now you have a team that can help you continue to keep it in top condition.
Enjoy the Warranty for the Work Performed
Even your older Aston Martin vehicle can experience a great warranty when you see the team at FC Kerbeck & Sons. All work performed by the service team is backed by an unlimited mileage and one year warranty on the parts and the labor. This means you need to see this team and let them help you keep your Aston Martin on the roads in Ramblewood, NJ where you love to drive. Once you see this team and order the parts you need, you're going to have a partner for the care of your Aston Martin for life.
*PRICE(S) INCLUDE(S) ALL COSTS TO BE PAID BY A CONSUMER, EXCEPT FOR $497 DOCUMENTATION FEE, LICENSING COST, REGISTRATION FEES, AND TAXES.
CURRENTLY, FC KERBECK DOES NOT SELL OR LEASE CARS IN THE STATES OF MT, OR, NH OR AK, SORRY FOR ANY INCONVENIENCE. FC KERBECK MAKES EVERY EFFORT TO PROVIDE FULL AND ACCURATE INFORMATION. HOWEVER, BECAUSE ERRORS MAY OCCUR, PLEASE CONTACT US TO VERIFY OPTIONS, PRICES AND REBATE/INCENTIVE INFORMATION BEFORE PURCHASING. ALL VEHICLES ARE SUBJECT TO PRIOR SALE. ALL NEW VEHICLE PRICES INCLUDE THE DESTINATION CHARGE (FREIGHT COST). ALL PRICES EXCLUDE STATE TAXES AND FEES, MOTOR VEHICLE REGISTRATION CHARGES, AND PROCESSING FEES. ALL TAXES AND FEES WILL BE PAID TO THE LEGALLY APPROPRIATE STATES. PRICES MAY NOT BE COMBINED WITH ANY OTHER PAST, PRESENT, OR FUTURE OFFERS OR ADVERTISED PROMOTIONS OR SPECIALS. PRIOR SALES, INBOUND AND ORDERED VEHICLES EXCLUDED FROM CURRENT PRICE OFFERS. SALE TO ULTIMATE RETAIL CONSUMER ONLY, ONE VEHICLE PER CUSTOMER. NO SALE OR LEASE TO AUTO DEALERS, DEALER'S AGENTS, MANAGEMENT, SALES STAFF OR EMPLOYEES OF DEALERS, LEASING COMPANIES, BROKERS, EXPORTERS, ETC. NO SALE TO ANY PERSON OR COMPANY APPEARING ON ANY EXPORT LIST OR WHICH HAS THE SAME ADDRESS AS ANY PERSON OR COMPANY APPEARING ON ANY EXPORT LIST. TO THAT SAME END, FC KERBECK RESERVES THE RIGHT, AT ANY POINT DURING A TRANSACTION, TO PREVENT SALE TO ANY PERSON OR COMPANY THAT MAY NOT BE A PERMANENT RESIDENT OF THE US, MAY LIVE OR WORK OUTSIDE OF THE US.
We disclose every pre-owned vehicle with a minimum of $1000 prior repairs, when most dealers fail to disclose any/all repairs. Our goal is to provide you with the details of the vehicles history so you can buy with confidence here at Kerbeck.
BBB RATING: A+
HOURS OF OPERATION:
Monday-Friday: 9:00AM - 8:00PM
Saturday: 9:00AM - 6:00PM