Aston Martin Lease Haddonfield, NJ, Best Car Dealership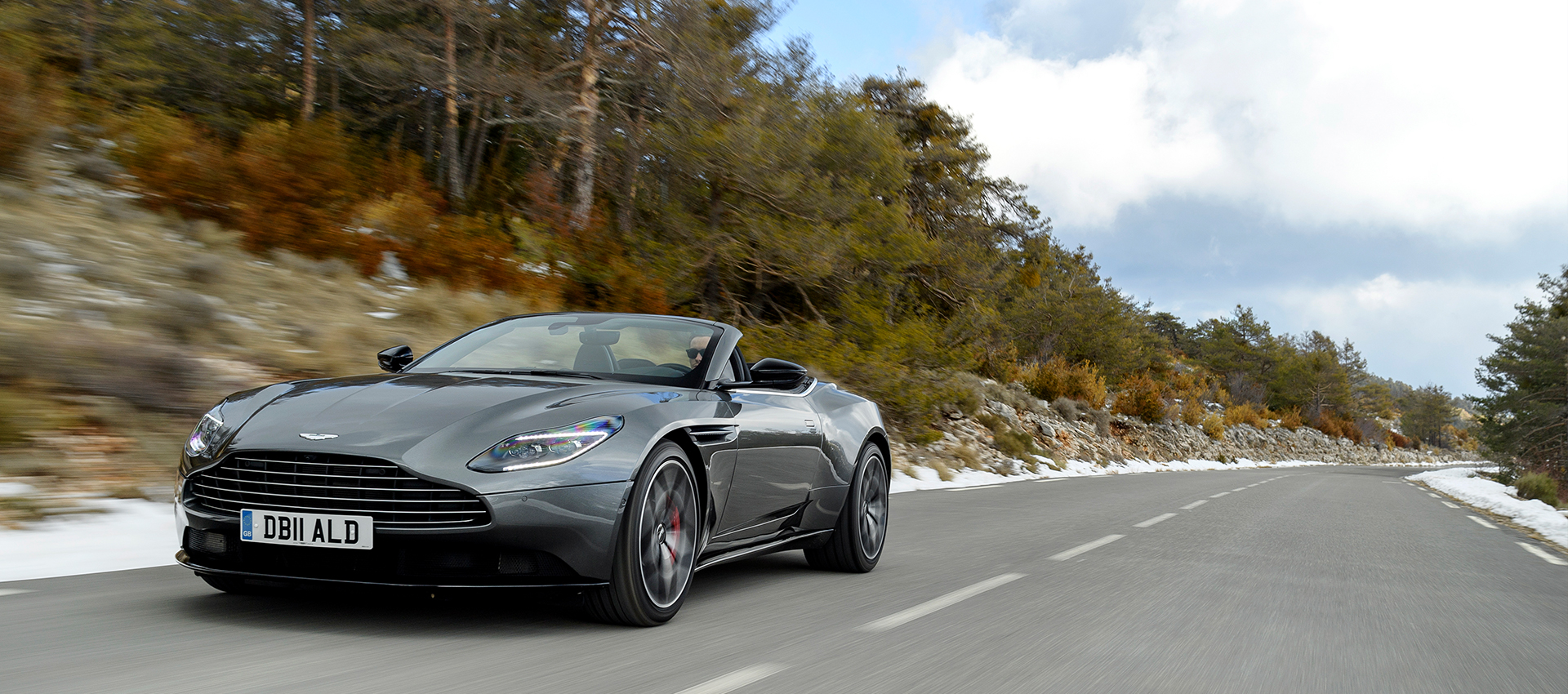 An Unexpected Lease Program
The ability to drive an Aston Martin vehicle is often accompanied by the fact that you'll have to spend a lot of money to have this privilege. Right now, you can find an Aston Martin lease program that's going to require less for you to pay initially, making the drive more affordable for you when you're ready to show off your vehicle in the roads in Haddonfield, NJ. This lease program makes driving just a little more enjoyable, although driving an Aston Martin is a serious pleasure to start with.
Check Out this Lease
When you visit the FC Kerbeck & Sons dealership, you can secure an Aston Martin Lease for a 2019 Vantage model and pay nothing when you sign your lease agreement. Most of the time, when you secure a lease, you have to pay several thousand dollars but this lease special that's being offered right now makes it easier for you to get behind the wheel and go for a drive. Stop by and see this team and take a test drive in this car to see if it can be the right car for you to have the drive you want.
More Great Lease Programs for You
While the offer of a lease that you can secure without spending any money at all is attractive, the Aston Martin models offered at FC Kerbeck & Sons are available with a variety of lease programs for you to choose from. Choose the right new model from the list of vehicles offered and take a drive. The lease program might become the secondary consideration when you get behind the wheel of any of these vehicles and feel the pure sensual energy offered by an Aston Martin.
The Difference at this Dealership
Not only is the FC Kerbeck & Sons dealership one of the only places you're going to find Aston Martin models to lease near Haddonfield, NJ, they also offer you the greatest sales experience when you're ready to drive. Visit this team and begin to experience the quality and the comfort of a sophisticated dealership team that offers you a family-friendly environment to make sure you can feel comfortable and have all your questions answered when you're ready to take a drive in a car that offers you the smooth elegance that comes with this brand.
Make the Right Choice Today
Is it time for you to drive one of the most elegant luxury sports cars on the market? If so, you need to let the team at FC Kerbeck & Sons show you the variety of Aston Martin lease programs you can secure. The drive from your home near Haddonfield, NJ will be a pleasure cruise when you see this dealership team and know that you're going to have the smooth and sensual car that comes from the brand that shows you want beauty on the road truly is when you take a drive in your new Aston Martin.
*PRICE(S) INCLUDE(S) ALL COSTS TO BE PAID BY A CONSUMER, EXCEPT FOR $497 DOCUMENTATION FEE, LICENSING COST, REGISTRATION FEES, AND TAXES.
CURRENTLY, FC KERBECK DOES NOT SELL OR LEASE CARS IN THE STATES OF MT, OR, NH OR AK, SORRY FOR ANY INCONVENIENCE. FC KERBECK MAKES EVERY EFFORT TO PROVIDE FULL AND ACCURATE INFORMATION. HOWEVER, BECAUSE ERRORS MAY OCCUR, PLEASE CONTACT US TO VERIFY OPTIONS, PRICES AND REBATE/INCENTIVE INFORMATION BEFORE PURCHASING. ALL VEHICLES ARE SUBJECT TO PRIOR SALE. ALL NEW VEHICLE PRICES INCLUDE THE DESTINATION CHARGE (FREIGHT COST). ALL PRICES EXCLUDE STATE TAXES AND FEES, MOTOR VEHICLE REGISTRATION CHARGES, AND PROCESSING FEES. ALL TAXES AND FEES WILL BE PAID TO THE LEGALLY APPROPRIATE STATES. PRICES MAY NOT BE COMBINED WITH ANY OTHER PAST, PRESENT, OR FUTURE OFFERS OR ADVERTISED PROMOTIONS OR SPECIALS. PRIOR SALES, INBOUND AND ORDERED VEHICLES EXCLUDED FROM CURRENT PRICE OFFERS. SALE TO ULTIMATE RETAIL CONSUMER ONLY, ONE VEHICLE PER CUSTOMER. NO SALE OR LEASE TO AUTO DEALERS, DEALER'S AGENTS, MANAGEMENT, SALES STAFF OR EMPLOYEES OF DEALERS, LEASING COMPANIES, BROKERS, EXPORTERS, ETC. NO SALE TO ANY PERSON OR COMPANY APPEARING ON ANY EXPORT LIST OR WHICH HAS THE SAME ADDRESS AS ANY PERSON OR COMPANY APPEARING ON ANY EXPORT LIST. TO THAT SAME END, FC KERBECK RESERVES THE RIGHT, AT ANY POINT DURING A TRANSACTION, TO PREVENT SALE TO ANY PERSON OR COMPANY THAT MAY NOT BE A PERMANENT RESIDENT OF THE US, MAY LIVE OR WORK OUTSIDE OF THE US.
We disclose every pre-owned vehicle with a minimum of $1000 prior repairs, when most dealers fail to disclose any/all repairs. Our goal is to provide you with the details of the vehicles history so you can buy with confidence here at Kerbeck.
BBB RATING: A+
HOURS OF OPERATION:
Monday-Friday: 9:00AM - 8:00PM
Saturday: 9:00AM - 6:00PM