Aston Martin DB11 V12 for Sale Northeast Philadelphia, PA, Best Car Dealership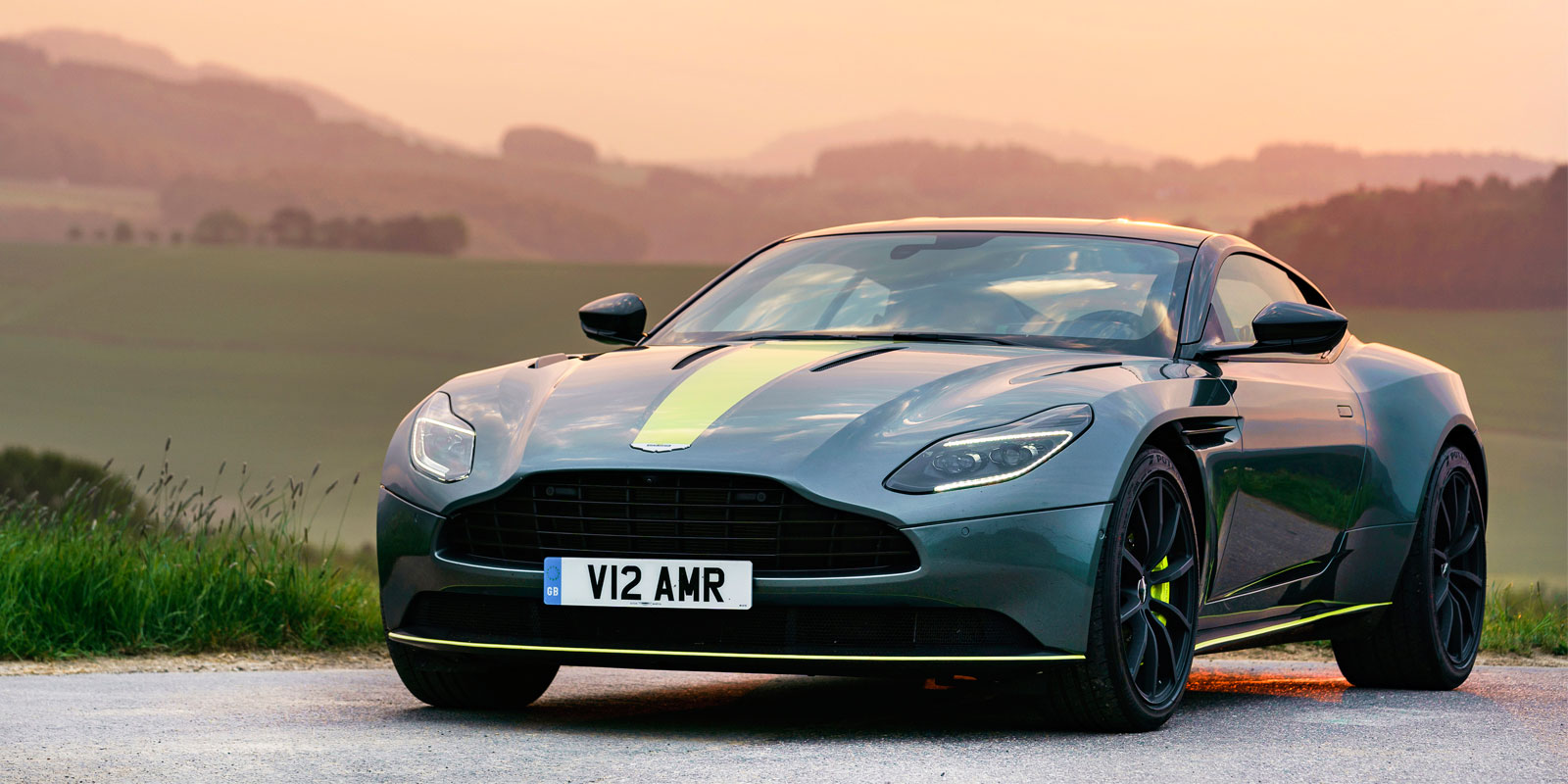 The Right Power for the DB11
The Aston Martin DB11 is one of the most scintillating and impressive cars on the market and its one that you can drive and show off where you live. This is a car that garners the attention of a model that looks amazing from every angle and offers the curves and lines that make you think of the smooth ride and airflow that only comes with an Aston Martin. This car is the one that you want to drive and you want it to have the right power when you take it out on the road.
Which Engine Should You Choose?
There are two engines offered for the Aston Martin DB11. The base engine is a 4.0-liter twin-turbocharged V8 that produces 503 horsepower and 513 lb.-ft. of torque, but this isn't the engine you'll want for your drive. Although these power numbers are exciting, the V12 model is the one offered for sale that you're going to love to show off on the roads near Northeast Philadelphia, PA. Once you get behind the wheel, you'll be ready to take a ride and experience the incredible drive in this car.
What Does the V12 Offer?
The Aston Martin DB11 V12 is powered by a massive 5.2-liter turbocharged engine that can give you 600 horsepower and 516 lb.-ft. of torque. This power is routed to the wheels through an amazing eight-speed automatic transmission that's created to offer you the drive that will feel perfect for you. You can make the shifts during the drive on your own with the paddle shifters on the steering wheel, but you'll be happy to let the transmission do the work while you hang onto the steering wheel during your ride.
Where Can You Find the DB11 V12?
The dealership where you're going to find the car that you want to drive is FC Kerbeck & Sons. You're going to be pleased with the experience that you find at this location and wonder why you haven't shopped with this team in the past. Their attention to you and your desires is exceptional and they will make it easy for you to make the Aston Martin DB11 V12 the right car offered for sale for your driving pleasure. Let this team help you see how this can be the perfect car for you to enjoy in Northeast Philadelphia, PA.
Take a Drive and Take This Car Home
Power, precision, and perfection are blended into one vehicle for you and that vehicle is the Aston Martin DB11 with the V12 engine. Get behind the wheel of this car at FC Kerbeck & Sons and let it become the right car for you to take a drive wherever you want to go. This car has the power and the grace to be the ideal car on the road or at the track for you. Come in and see this dealership team and take your new DB11 home with you today.
*PRICE(S) INCLUDE(S) ALL COSTS TO BE PAID BY A CONSUMER, EXCEPT FOR $497 DOCUMENTATION FEE, LICENSING COST, REGISTRATION FEES, AND TAXES.
CURRENTLY, FC KERBECK DOES NOT SELL OR LEASE CARS IN THE STATES OF MT, OR, NH OR AK, SORRY FOR ANY INCONVENIENCE. FC KERBECK MAKES EVERY EFFORT TO PROVIDE FULL AND ACCURATE INFORMATION. HOWEVER, BECAUSE ERRORS MAY OCCUR, PLEASE CONTACT US TO VERIFY OPTIONS, PRICES AND REBATE/INCENTIVE INFORMATION BEFORE PURCHASING. ALL VEHICLES ARE SUBJECT TO PRIOR SALE. ALL NEW VEHICLE PRICES INCLUDE THE DESTINATION CHARGE (FREIGHT COST). ALL PRICES EXCLUDE STATE TAXES AND FEES, MOTOR VEHICLE REGISTRATION CHARGES, AND PROCESSING FEES. ALL TAXES AND FEES WILL BE PAID TO THE LEGALLY APPROPRIATE STATES. PRICES MAY NOT BE COMBINED WITH ANY OTHER PAST, PRESENT, OR FUTURE OFFERS OR ADVERTISED PROMOTIONS OR SPECIALS. PRIOR SALES, INBOUND AND ORDERED VEHICLES EXCLUDED FROM CURRENT PRICE OFFERS. SALE TO ULTIMATE RETAIL CONSUMER ONLY, ONE VEHICLE PER CUSTOMER. NO SALE OR LEASE TO AUTO DEALERS, DEALER'S AGENTS, MANAGEMENT, SALES STAFF OR EMPLOYEES OF DEALERS, LEASING COMPANIES, BROKERS, EXPORTERS, ETC. NO SALE TO ANY PERSON OR COMPANY APPEARING ON ANY EXPORT LIST OR WHICH HAS THE SAME ADDRESS AS ANY PERSON OR COMPANY APPEARING ON ANY EXPORT LIST. TO THAT SAME END, FC KERBECK RESERVES THE RIGHT, AT ANY POINT DURING A TRANSACTION, TO PREVENT SALE TO ANY PERSON OR COMPANY THAT MAY NOT BE A PERMANENT RESIDENT OF THE US, MAY LIVE OR WORK OUTSIDE OF THE US.
We disclose every pre-owned vehicle with a minimum of $1000 prior repairs, when most dealers fail to disclose any/all repairs. Our goal is to provide you with the details of the vehicles history so you can buy with confidence here at Kerbeck.
BBB RATING: A+
HOURS OF OPERATION:
Monday-Friday: 9:00AM - 8:00PM
Saturday: 9:00AM - 6:00PM